This prom concert was 15 minutes late starting, which was very unusual as it was broadcast live on BBC Radio 3. And the rehearsal didn't finish even when the audience started to come into the hall.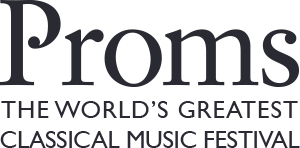 Leonidas Kavakos was the soloist in the Brahms violin concerto. Truth be told, the whole concerto felt uneven - everyone was together, it's a standard repertory piece, but somehow musicians on stage didn't gel. No fault to Kavakos as he played well.
The Filarmonica della Scala sounded like a different orchestra under Riccardo Chailly in Respighi's Fountains of Rome and Pines of Rome. Perhaps the orchestra is more accustomed to more atmospheric (and operatic) sounds. The bright light of Pines of the Villa Borghese was shinny, The Pines of the Janiculum was beautifully balanced with the mandated nightingale songs, and finally The Pines of the Appian Way brought the concert to an epic end.