I don't know why so few Meyerbeer operas are staged in London. In order to see his grandest
grand opera
, I traveled to Paris to see Les Huguenots staged at Opéra Bastille.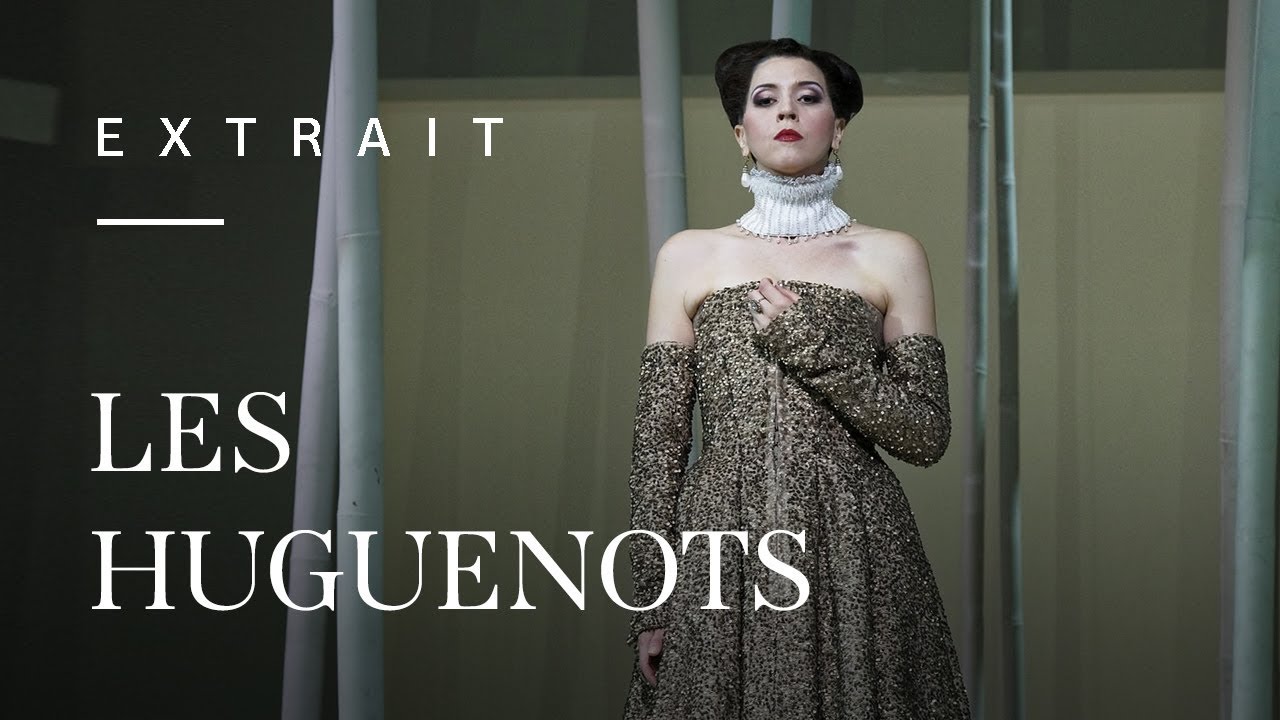 The star of the show was Lisette Oropesa who sang Marguerite de Valois - she got the warm yet regal tone for the role, her delivery of the emotions was fantastic. Yosep Kang, a late replacement for Bryan Hymel, was passable. His rendition of Raoul de Nangis could do with a few more rehearsals. And his voice strained a little at the higher register (there was one gasp in the audience when we all thought he was going to crack!) His love interest Valentine, sung by Ermonela Jaho, was good - a more youthful if pensive voice.
The male chorus was a little agricultural in act 1 - untidy and lacking in focus. Luckily, the men were saved by the women (again) when the ladies of the court sang lusciously while frolicking along a real stream.
Where was the BALLET???
The set design had modern lines and shades - a Parisien chic version of Jonathan Miller's
Cosí fan tutte
for the Royal Opera in the nineties. It's adequate and almost grand, but somehow cold. Andreas Kriegenburg's direction was by and large good - keeping everyone looking purposeful on stage. Michele Mariotti did a fine job in the pit holding the orchestra and the cast together - especially for those big chorus moments.
Glad to have seen it. Would love to see a better Raoul next time.