OMG, it's Renée Fleming singing Countess Madeleine in Capriccio!
Capriccio doesn't get performed much. It's an opera lover's opera - with little quotations here, a few parodies there. Staging and props play a very minor role in Capriccio, so I thought the decision to give a concert performance of it was a reasonable one. Andrew Davis was at the helm containing some wayward playing on stage. The lacklustre horn playing at the beginning of the Moonlight music was unnecessary.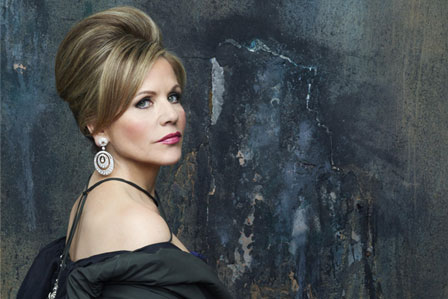 The case was well balanced. Andrew Staples sang a full blooded Flamand. Christian Gerhaher was a good Olivier. Peter Rose's rendition of La Roche was superb. And how was Renée? She was fabulous. In the first half of the opera she was in conversation with the other characters, fitting in with the context. The golden moment was her monologue at the end - pensively and beautifully sung. Well worth the wait.